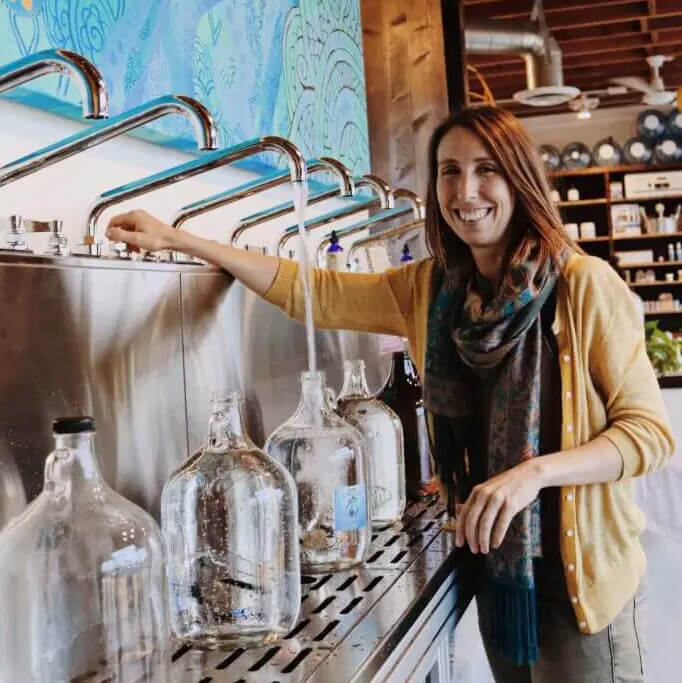 *Please read the entire description below before applying.*
The Water Brewery offers high-potency drinking water, superfood supplements, and eco-living goods for vibrant health. Our small business is at a critical growth period with a high increase in the customer base. We believe there is also a growing need to educate our customers about our high-quality products.
We are seeking an enthusiastic individual to join our team of fellow Water Brewers at our retail store location. We are looking for someone who is passionate about nutrition, health, and holistic living, as well as physically fit. The applicant must have a friendly and engaging personality with a desire to be involved in the local community.
Applicants MUST:
Have availability to work weekend shifts

Flexibility to work other weekday shifts

Be physically fit as it is necessary to move/lift heavy containers and remain on your feet throughout the day
Required skills:
Excellent customer service (polite, helpful, professional & service-minded)

Multi-tasking capabilities

Ability to work in a fast-paced environment

Clear and effective communication

Work in a team environment

Be adaptable to various situations and diverse customers

Desire to learn new concepts and information quickly

Follow tasks through to completion

Have an eye for detail, cleanliness, and organization
Preferred experience and knowledge in:
Holistic Health & Wellness; Nutrition

Natural products: organics, non-GMO, environmental issues
Job responsibilities:
Greeting and engaging customers

Filling water jugs and assisting elderly, disabled, or any other customers in transporting the water to their vehicles

Understanding the basic mechanics of our water system, the nutritional attributes of our water, and how it differs from other water

Being involved in inventory, restocking, and merchandise display

Keeping the store tidy and clean

Handling money and retail transactions with accuracy

Being team-oriented, as well as self-motivated

Providing guidance and advice on product selection to customers
Hours (approximately 20-36 hours/week):
Weekend shifts may be required

Weekday shifts consist of either a 5-hour or 7-8-hour shift

Flexibility to fill in for other shifts when needed
Starting rate: $18/hr
We look forward to receiving your online application along with a resume and references!